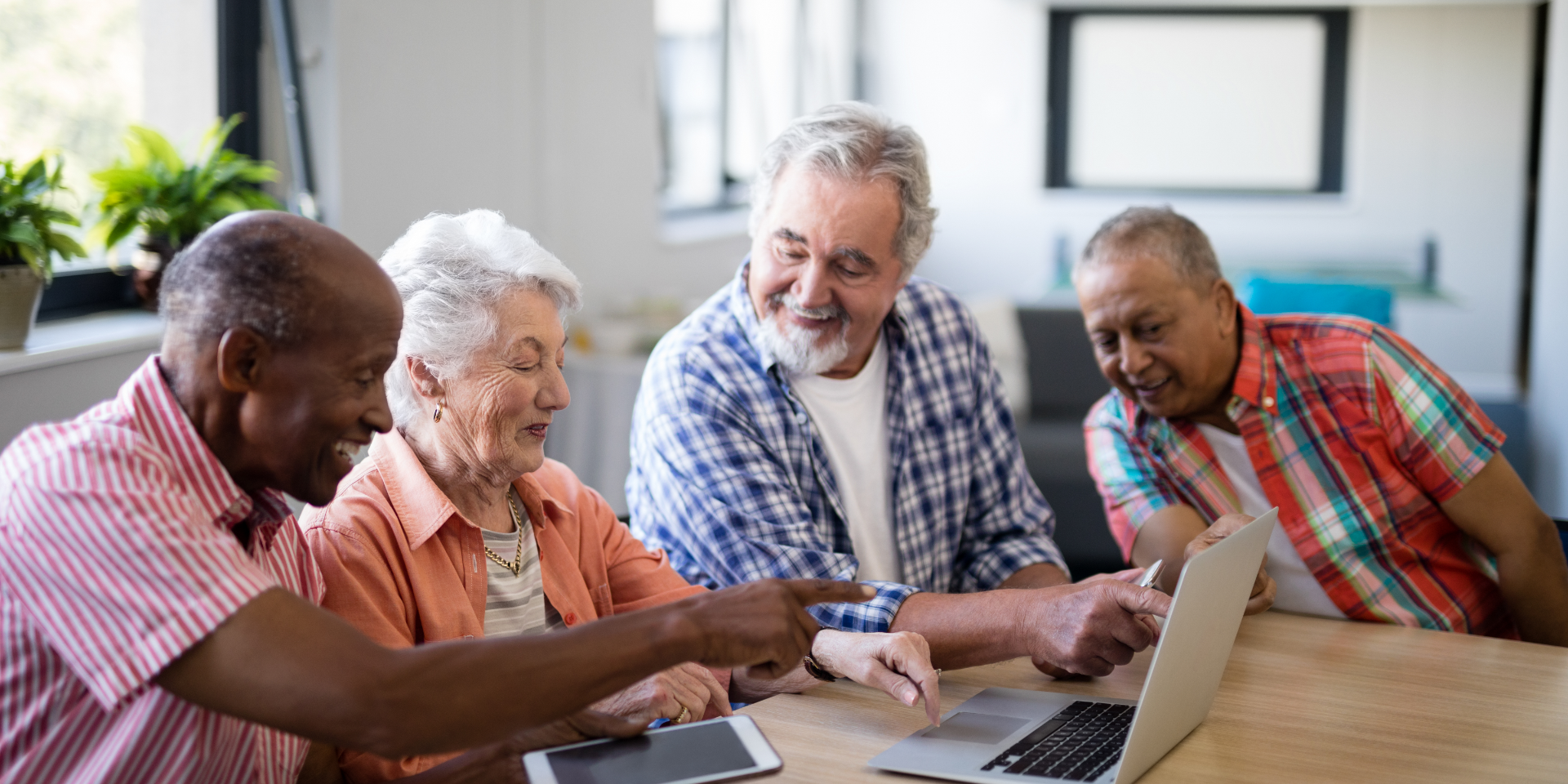 Frequently Asked Questions
How Can We Help You Today?
We love to answer all your questions about One Park Place, western Kentucky's most vibrant senior living apartment community. You can browse our list of frequently asked questions below, or feel free to contact us and someone on our team will respond to you as soon as possible. And, of course, you can always call us at (207) 926-6669 for immediate assistance.
Cost / Pricing for One Park Place
Q: How much does it cost to be a resident of One Park Place
A: Monthly costs are based on the type of apartment the resident lives in as well as the types of services he/she needs. Please see our pricing sheet for full details.
Q: Is pricing per person or per apartment? When if a couple shares one apartment?
A: Pricing for our 2 bedroom suite and 2 bedroom apartment includes full costs for 2 residents sharing a unit. All other pricing is based on 1 person per apartment. Please call us for pricing for 2 people living in a 1 bedroom apartment.
Q: Are meals included in your pricing:
A: Yes, all of our pricing includes at least 1 meal per resident per day. Please see the Meals/Dining section of our FAQ page for more information about meals.
Life at One Park Place
Q: Are pets allowed at One Park Place?
A: Yes! We love pets and know they bring such joy and happiness to our residents. Cats and other small caged animals are allowed anywhere in our building, but qualified dogs must be in a first floor apartment to make it easy for residents to take them out for walks and exercise.
Q: Does the resident need their own car?
A: No, a personal car is not necessary or encouraged here at One Park Place. With regular shuttle service to popular stores and supermarkets, individualized transportation for doctor appointments and hair salon visits, as well as scheduled trips to fun activities, our residents can always get where they need to go.
Q: What kinds of activities are available for the residents to participate in?
A: We like to keep our residents as busy as they'd like to be with weekly bingo games, bible study, card games, happy hours, and other fun get together. Some of our activities are arranged by our staff but others are more organic and organized by the residents themselves, allowing them to program exactly the types of activities they like to do.
Meals and Dining
Q: Is a meal plan included in the cost of living at One Park Place?
A: Yes, at least one meal per day of the resident's choice is included in our standard pricing model.
Q: Does the resident have to go down for meals in the dining hall?
A: No, we can deliver meals directly to the resident's door. However, we do encourage our residents to attend meals in the dining hall for the social benefits.
Q: Are there kitchens in each apartment? Can the resident cook her/his own meals?
A: Yes! Each apartment features major kitchen appliances such as a refrigerator, stove, and sink.
Q: What if the resident is on the standard meal plan but wants more than 1 meal per day in the dining hall?
A: Our meal plans are flexible! If a resident on our standard plan wishes to attend more than one meal per day, we are happy to add on additional meals to their individualized care program.
Q: I have allergies / food restrictions, will there be food for me to eat?
A: Need more information / Sample Menu
Apartment Amenities
Q: What do the apartments look like? How big are they?
A: Check out our floorplans for each model. We have apartment homes ranging from a 480 square foot studio to 2 bedroom apartments that are nearly 1200 square feet.
Q: What happens if someone falls in their apartment? How will you know?
A: When they are inside their apartments, residents wear pendant necklaces that can be used to alert the One Park Place team that the resident needs assistance. Additionally, each apartment features call cords in both the bedroom and bathroom areas and each apartment contains safety equipped tubs and showers, non-slip floors, and handrails. Finally, our staff is trained to keep an unobtrusive look out for each resident each day giving us early warning if something isn't right.
Q: What amenities will we find in the apartments:
A: Each apartment contains wall-to-wall carpeting, major kitchen appliances such as a refrigerator and stove, call cords in the bedroom and bathroom areas, fire protection and other safety systems, safety-equipped tub and shower, individually operated HVAC unit, personal storage area, and monitored entry of all visitors.
One Park Place Amenities
Q: What types of amenities will we find at One Park Place?
A: Our building includes a fitness center, game room, library, porch with rocking chairs (our residents' favorite place to sit!), beautiful dining room with salad bar, and paved walking path around our building for easy strolling.
Q: What is your security like?
A: We have 24-hour security in place for the entire building. In addition, each apartment has individual security features and all visitors must pass through a secure entry when entering the building.
Q: Why should I live at One Park Place instead of somewhere else?
A: This is probably our favorite question of all. One Park Place has been part of the fabric of Owenboro for more than 25 years because we truly care about our residents and have intentionally created a place where everyone feels at home. The best way to experience this feeling is to come visit us.
Assisted Living at One Park Place
Q: What kinds of assistance can your staff provide?
A: Our staff is trained to provide assistance with eating, bathing, dressing, toileting, medication management, and movement. Please contact us for specific information about the types of care we are able to provide to our residents.
Q: Do you provide care for people living with dementia?
A: No, we are an assisted living apartment community aimed at seniors in good physical and mental health. We are not able to provide care for those who have serious health issues.
Q: What happens if the resident's health changes? Will they have to leave One Park Place?
A: We do everything possible to help a resident stay at One Park Place including providing additional services as needed. However, in rare situations when our staff is not equipped to handle a resident's particular medical needs, we will recommend a more appropriate placement in the area.
Area Attractions
Q: I'm coming to visit my mom/dad. Where can I stay?
A: We are proud to have a dedicated guest apartment that can be booked by relatives/friends of the resident for just $65/night. In addition, there are multiple local and chain hotels in the area.
Visit Us
Complete the contact form to schedule your visit and tour of One Park Place.